Former City Attorney Leaves Torrance Trudging through Ethical Quagmire
In a stunning revelation made on the eve of his retirement former City Attorney John Fellows admitted that he had considered prosecuting Mayor Furey for criminal violations of municipal law due to campaign finance infractions that led to a $35,000 fine from the FPPC. Violations of the municipal law in question are misdemeanor offenses carrying penalties of up to $500 or 6 months in jail per violation.
Fellows had the power and duty to enforce the law. In fact, the City Charter states that the City Attorney is "required to prosecute on the behalf of the people all criminal cases for violations of this Charter, of City Ordinances or of misdemeanor offenses."
Ultimately, however, Fellows decided against prosecution. He failed to do his job on behalf of the people. Fellows explained his decision by citing a conflict of interest stating that, "each of the prosecutors in our office have both personal and professional relationships with one of the suspects, Torrance Mayor Patrick J. Furey, which would preclude us from reviewing this case objectively and without bias."
Paraphrasing Fellows resident Linda Gottshall-Sayed commented that:
"There was a law that was broken, and I didn't prosecute … because I had a conflict of interest, but after the statute of limitations ran out I ran around to a bunch of agencies and tried to find another agency to prosecute. That's just a lot of dressing on a turkey that never got washed."
Mayor Furey had a different take. He deflected blame for the debacle by attributing fault to the FPPC. At the last council meeting he stated:
"The FPPC didn't tell anybody. They didn't tell me. They didn't tell John [Fellows]. They didn't tell the City. They waited until the bitter end before they said anything. Had they come up and said at the outset that they were investigating it would have made a big difference. I think they [the FPPC] fell down."
The problem with Furey's statement is that it is blatantly false. Fellow's own report affirms that the FPPC sent a notification letter on September 18, 2014 that it was considering an investigation into the allegations. That letter was followed by another on October 15, 2014 wherein the FPPC confirmed that an investigation was underway. There was also a Daily Breeze article that reported on the investigation that was published November 23, 2014.
To say Fellows was not aware of the allegations against Furey is not credible, but in deference to the former City Attorney he most assuredly faced a quandary. The City Attorney can be fired with only four votes of the Council. If he prosecuted he would risk the wrath of the mayor. If he did nothing, he could have been accused of not doing his job by the other six councilmembers. Fellows commanded the highest salary in the City. His total compensation in 2016 was $385,168. He was paid to make tough decisions. In the end, he found a way to argue that his hands were tied.
The decision was a politically savvy move for Fellows. Furey was not prosecuted and Fellow's decision did not appear to raise the ire of any of Furey's colleagues on the Council. Fellows was not fired or even publicly reprimanded for not adhering to the requirements of his job description. He is now reportedly off to Las Vegas where he can enjoy his retirement and hefty pension. Torrance, however, is left with a troubling state of affairs that has the City trudging through an ethical quagmire.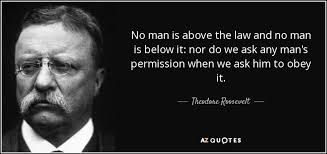 Mayor Furey received immunity from prosecution. He is effectively above the law. The bigger dilemma is that it is now uncertain what laws can be enforced and against whom. The position taken by Fellows opens the door for a multitude of people to assert, based on precedence, that they are effectively above the law or immune from prosecution due to personal or professional relationships they have with the City Attorney or anyone in that office. How many people fit under that umbrella? What about City employees? What about neighbors and personal friends or acquaintances of people in the City Attorney's office?
Creating this class of people that are above the law can't be a satisfying result to the majority of law abiding Torrance residents. Even Fellows recognized it was a problem. In one of his last acts as City Attorney he called for a solution that would allow any resident to bring a "private right of action" to enforce the law. The Council deflected that solution, instead opting to explore whether they could contract with the LA County District Attorney's office for prosecutorial services.
It is unclear if that will work out. How much will it cost and under what circumstances would the need for the their services arise? To complicate the picture, the LA County DA's office already weighed in on the matter in a prior letter to Fellows. In that letter, the office stated, "Please understand that the Los Angeles County District Attorney's office does not enforce the Torrance Municipal Code. As previously discussed, this is the province of the Torrance City Attorney. Accordingly, the decision whether or not to prosecute a potential violation is yours alone."
In Torrance, those prosecutorial decisions currently reside with acting City Attorney Patrick Sullivan, who is also the likely frontrunner to assume Fellow's role. In response to a query from Councilmember Herring at the last meeting, Sullivan signaled that he is inclined to side with Fellows on this issue. Of the circumstances he commented, "I actually agree with Mr. Fellows. I know it wasn't a popular opinion that he gave … whether you want to say it's an actual conflict or a perceived conflict it is there."