About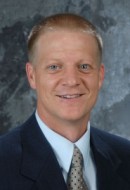 Clint Paulson attended the College of William and Mary where he earned a law degree. Upon graduating, he began his professional career as a Presidential Management Fellow with the U.S. Air Force at the Space and Missiles Systems Center in El Segundo. He later accepted a position with Raytheon Company where he currently works managing government contracts.
Prior to attending law school, Clint spent 2 1/2 years volunteering in poor neighborhoods in Argentina and Brazil where he was able to learn Spanish and Portuguese.  During his time in Brazil, he worked in a welfare center where he taught courses on basic job skills and self sufficiency.
Clint enjoys coaching in various youth sports such as AYSO, West Torrance Little League, and Torrance Youth basketball and serves as the Treasurer for his daughter's Girl Scout troop.
Clint currently resides in the Southwood neighborhood of Torrance with his wife Mindy.  They are the parents of three children and also serve as legal guardians for another child.  All four of their kids currently attend either Jefferson Middle School or Anza Elementary School where Clint volunteers with the PTA and Mindy serves on the Board of the Eagle Education Alliance.  Mindy also works as a Registered Nurse at the Little Company of Mary Hospital in Torrance.
Clint's hope is that this site will be of some benefit to the community and that it will increase public involvement and awareness of the issues facing Torrance and the people making a difference.
If you would like to contact Clint directly he can be reached at the following:
https://www.facebook.com/clint.paulson.9