City Utility Billing Service Switch Warrants Further Explanation

Torrance appears ready to dump its current utility billing services provider, Global Water, in favor of international company Minol. According to the staff report, the decision was prompted by concerns that Global is about to exercise their right under the contract to terminate for convenience.
Global was originally hired by the City in September of 2010.  They won the contract after being evaluated the highest of three bidders.  This past January the City exercised its option to extend the contract noting that the City was "satisfied with the level of service."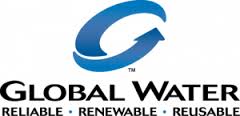 The current staff report, however, reveals that the City received numerous complaints from Global over the years about the dollar amount of their contract.  Those complaints, according to the City, recently escalated to the point that Global's management made overtures that they will terminate the contract for convenience. The staff report indicates that Global's concerns stem from their claim that they originally miscalculated the cost when submitting their proposal and that they cannot continue to provide the services at the current dollar amount.
Despite the purported threats, Global has yet to exercise its right to terminate the contract.  To do so, Global would have to provide the City with at least 365 days notice per the terms of the contract.
The staff report also notes that last January City staff flew to Addison, Texas to tour the Minol facility.  Upon returning, staff agreed that Minol had a professional operation and would be an excellent partner with the City in providing utility billing.  Negotiations ensued and a tentative agreement was recently reached with Minol.
That agreement calls for the City to pay Minol $600K per year plus $200K one-time implementation costs.  The current contract with Global is for $100K less at $497,756 per year.  Despite that cost discrepancy, the staff report indicates that switching to Minol will be "relatively cost neutral in year one."
Curiously, the City did not seek a competitive bid for this service despite having done so previously when the contract was awarded to Global.  The staff report provides no explanation why the competitive bidding process was not followed.
The agreement is pending formal Council approval Tuesday night.  If approved, it is expected that Minol will begin service May 01, 2016.