TUSD Loses a Litany of Special Education Suits; Revamps Department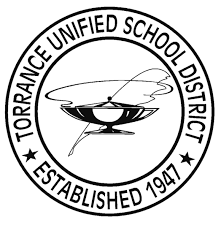 Last Monday, the TUSD School Board approved a restructuring of its Special Education Department. To justify the move, Chief Academic Officer Dr. Stowe, cited impacts due to increased litigation as more parents of special needs children have resorted to suing the District in order to obtain legally required services.
Board Member Don Lee lauded the restructuring saying via telephone, "I think it's as good a thing as I've seen us do in awhile." Lee also cautioned that, "If we don't provide the right level of service for special needs kids, then it ends up costing more money in the long run."
Lee might have been referring to a litany of special education lawsuits filed against the District as not providing that right level of service has cost the District hundreds of thousands of dollars in litigation costs and attorney fees over the last few years. Special Education law allows for parents to recover attorney fees if they prevail in a dispute. TUSD Board meeting records show that occurred in at least thirty-four instances over the past two years. As a result of this litigation, the District was forced to pay approximately $561,249 to the lawyers of the prevailing parents.
Board meeting notes also reference 41 instances over that same two year period where mediated settlements led to the parents obtaining increased services for their children such as tutoring, counseling, transportation, and evaluations. The total dollar amount provided for those services was approximately $376,887. How much the District has paid their attorney's to fight the litigation and prevent the special needs children from obtaining the desired services was not included in the Board agenda items.
As a result of the restructure, the District will expand the Special Education Department by adding a Director position, four Coordinators, a Legal Administrative Assistant, and a Staff Secretary. The total costs for the increased staff is $867,000 a year.
Board Member Terry Ragins questioned the hiring of so many administrators versus working level employees by stating, "It looks like we have administrator, on top of administrator, on top of administator…" She would later comment:
"That's a lot of Coordinators and Directors and not too many people with feet on the ground working directly with the students … For that same price we could get a bunch of teachers."
To that Board Member Mark Steffen offered, "It is a lot of money. It looks very top heavy, but I'm with Mr. Lee. It should help us reduce the amount of litigation and keep people happy."
Board Member Michael Wermers concluded the discussion by acknowledging the same concern when he said, "I agree with Ms. Ragins that we could use some more boots on the ground, but our budget precludes that so I think this is a very good move."
Despite the expressed misgivings about the restructuring, the Board approved the motion by unanimous vote.