TUSD Selects Expensive New Student Information System

At its last meeting held earlier this week, the School Board approved PowerSchool as its new Student Information System (SIS) provider.  As portrayed in the above chart, PowerSchool was by far the most expensive of the six vendors that responded to the District's solicitation for proposals. The staff report on the item offered no information as to why PowerSchool was recommended over the much more inexpensive options.
School Board Member Terry Ragins attributed the significant price difference to the value added of the alignment piece the PowerSchool system offered. Chief Technology Officer Gil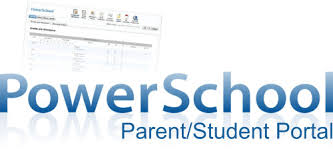 Mara, who lists degrees in Biology and Education on LinkedIn, acknowledged he did not know much about the back end of the system. In that regard he stated, "I know the front end. I know people. My forte is gathering people and walking them through the steps."
Mara also likened the choice to changing an old tire with a new and justified the recommendation by stating:
"We're so beyond just changing tires here. We're really looking for a whole new system, a whole new vehicle. To get there we really just need to do this deep dive. I'd be really nervous just saying alright we can just go with a cheap or mid-level solution…We're kind of back where we started from because we have a new interface but our practices haven't changed. We haven't done what we really need to do to move ourselves forward."
Board member Mark Steffen also noted the price difference by positing, "the other 4 or 5 options did not really have as robust alignment and best practice kind of system, right?" In response, Mara said it was hard to compare systems but added:
"It's about doing it right.  We either do this or we do nothing.  We stick with what we have.  I don't want to go halfway on it."
In recommending PowerSchool, Mara also cited benefits such as an easy to use gradebooks for teachers that could be accessed on multiple devices and online registration capability for parents which would do away with paper enrollment packets.
According to the staff report, PowerSchool is an advanced student information system (SIS) designed to meet the needs of the district for several years to come.  Reporting attendance, scheduling classes, recording demographics, grading and generating report cards and transcripts are standard functions of any SIS. PowerSchool enhances many of these functions with a completely web-based system with an Application Programming Interface (API) that allows third-party vendors to integrate.  In addition, a powerful online registration portal will eliminate the need for paper registration packets, with an intuitive parent portal. Replacing our current system Q (formerly named Zangle), with PowerSchool, will give extensive tools to the faculty and staff to meet the growing demands for data reporting and communication.
The Board approved PowerSchool by unanimous vote. It is expected that the new SIS will be fully implemented by the beginning of the 2017-18 School Year.