Torrance School Board Looks to Sell Hamilton Center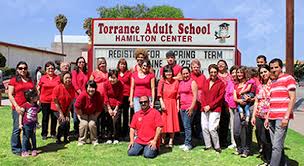 At its most recent meeting, the School Board took the initial step to sell the Hamilton Center. The out of the ordinary nature of the proposal prompted Board Member Michael Wermers to comment that, "I've been up here for 8 years, we've never done anything close to this."  The Hamilton Center comprises of approximately 10.3 acres and is located at 2606 West 182nd Street.
During the presentation the Board was advised that the highest and best use of the property should it be sold would be multifamily residential.
The initial measure approved by the Board in order to dispose of the property was to form an advisory committee. The purpose of the advisory committee will be to advise the District's Governing Board in the development of District-wide policies and procedures governing the use or disposition of school buildings which are not needed for school purposes.
The advisory committee must consist of not less than seven (7) and not more than eleven (11) members and must undertake the following duties:
(a) review the projected school enrollment and other data as provided by the District to determine the amount of surplus space and real property;
(b) establish a priority list of use of surplus space and real property that will be acceptable to the community;
(c) cause to have circulated throughout the attendance area a priority list of surplus space and real property and provide for hearings for community input to the committee on acceptable uses of space and real property;
(d) make a final determination of limits of tolerance of use of space and real property; and
(e) forward to the District's governing board a report recommending uses of surplus space and real property.
If all proceeds as planned the Hamilton Center could be sold within 9 months.