Mayor Furey Sides with Defend Movement; Denounces City Commissioner Omar Navarro and Conservative Activist Arthur Schaper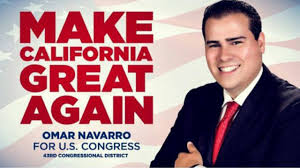 At the last Council meeting Mayor Furey took sides with the Defend Movement and publicly denounced Omar Navarro and Arthur Schaper apologizing on their behalf and exclaiming that they have no validity in the City of Torrance. The poignant criticism aimed at Navarro is especially noteworthy as Navarro currently serves the City as a Traffic Commissioner after his appointment to that role by the City Council earlier this year. Navarro is also a candidate for congress mounting a campaign to usurp Maxine Waters. Arthur Schaper is well known locally for his conservative activism. Schaper also currently serves as President of the Beach Cities Republican club.
The mayor's comments followed a speech by Silvia Merlos who identified herself as an organizer of a group dedicated to defending the rights of all targeted communities from discrimination and bigotry called the Defend Movement. In her speech, Merlos accused Navarro of pepper spraying a young child after a skirmish in another City. Navarro, who did not attend the council meeting, says he never pepper sprayed anyone and that the accusation is totally false and amounts to slander.
Mayor Furey aligned himself with Merlos and the Defend Movement, even taking the time to greet members of the group and pose for photographs after the meeting. The Mayor apologized to Merlos on behalf of Schaper and Navarro and publicly denounced the pair stating that:
"I apologize for Mr. Schaper and Mr. Navarro coming to your community and causing any disturbance. They have no validity with this City. They are not our agents. I've apologized to countless mayors in the County of Los Angeles and as far North as Oregon because of the behavior of these people using the name of our City. That's not what our City is about. So I apologize for what they have done. I am on the same side as you."
At the conclusion of the meeting, Mayor Furey followed up his earlier comments by stating, "Anybody who is listening, although somebody may live in Torrance and may be expressing their 1st Amendment rights … it does not mean they have any authority from the City of Torrance to say the things they say or act the way they act … I'm very embarrassed by the acts of a few people."
The Defend Movement has clashed with Schaper in other cities due to their opposing viewpoints and activism on issues such as SB 54. That same battle played out again on Tuesday in front of Torrance City Hall resulting in police arriving on scene to diffuse the conflict.
Despite Mayor Furey's coziness with Merlos and the Defend Movement, his position on SB 54 surprisingly aligns with Navarro and Schaper as Furey penned a letter on behalf of Torrance opposing the Senate Bill. That letter made Torrance one of only four California cities to take such a stance.
The apparent agreement on SB 54 did not stop Schaper and Mayor Furey from engaging in a combative exchange at the outset of the Council meeting. Schaper, draped in his signature Trump flag, voiced support for the City's opposition to SB 54, but also lamented that the matter was decided behind closed doors and not brought forward for a vote by the Council.
Upon being interrupted twice by Mayor Furey during his speech, Schaper complained that the mayor was being rude for taking time from the 3 minutes he was allowed to speak. Furey quickly retorted that he was rude. Things escalated from there with Schaper at one point telling the mayor to be quiet and Furey interrupting several times thereafter asking if Schaper was going to ramp it down.