An Alternative Approach to the Optimized Street Sweeping Program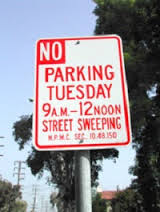 Despite significant public opposition, the City Council approved implementation of the Optimized Street Sweeping Program in May 2014. The unpopular program continues to draw the ire of many residents as communities deal with the increased parking tickets and signage resulting from the program as well as continued suspicions the program is more about generating revenue for City coffers than it is about protecting the environment.
One concerned resident and community advocate has provided the City Council with an alternative program billed as a novel approach that would provide a more effective and lower-cost alternative to the current program. The details of this alternative plan are provided at the link below and reflect a well-educated commentary on the current Optimized Street Sweeping Program.