McCormick Performance Continues to Disappoint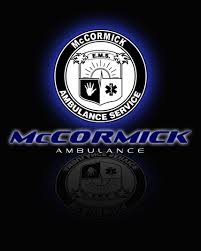 Newly released metrics provided by the City indicate that McCormick's performance of the emergency services contract continues to fall below expectations.
McCormick was the only evaluated bidder for the contract that committed to meeting Torrance's requirement of an 8 minute 92% of the time emergency response. City staff cited that commitment by McCormick as a key differentiating factor in scoring McCormick higher than the other offerors. McCormick, however, has struggled to live up that promise since initiating performance last December.
The data provided by the City included 2029 completed "911" emergency calls in the months of February, March, and April 2015. Of those 2029 calls, McCormick had a response time above the 8 minute requirement on 200 of them for an on-time response rate of 90.1%. Of those 200 late responses, 59 of them took 10 minutes or longer with several going beyond the 15 minute mark. The data set includes 196 calls where response time data was not provided. If you assume McCormick was on-time for all of those calls, the on-time percentage only rises to 91% – still below the 92% requirement.
McCormick has also failed to implement a promised CAD to CAD interface link with Torrance's computer aided dispatch system despite a contractual requirement to do so within the first 90 days of the contract.
Gerber, the now shuttered previous emergency transport provider, was slammed by public officials for failing to implement the same interface. Councilman Weideman specifically noted that issue as a key reason for ruling in favor of McCormick and was quoted as saying, "If the customer says 'You have to integrate with our systems as part of the contract,' you have to do it."
No data was provided by the City on how often McCormick was called to the scene "code 2" (no lights and sirens) versus "code 3" (lights and sirens). Gerber officials have claimed it was standard practice for them to be called "code 2" almost exclusively and questions have persisted whether McCormick has been allowed to respond "code 3" (lights and sirens) more often in order to aid their response times.
McCormick's initial contract period was only for one year and will expire this December.  Due to that, the City will shortly have to determine if they want to exercise the option to continue with McCormick for another year or pursue a different alternative.