New Leaders Inherit Beleaguered City Departments in Need of Increased Transparency
Eve Irvine was sworn in last Tuesday as the first female police chief to lead the Torrance Police Department. In the same meeting, two key roles within the City Attorney's office were filled. Tatia Strader was appointed as Assistant Attorney while Brandon Gonzaque received an appointment as Deputy City Attorney. The appointments followed the recent elevation of former Assistant Attorney Patrick Sullivan to the City Attorney post. These new leaders will take on the challenge of heading beleaguered City Departments beset by recent scandals.
The Police Department, in particular, has experienced a series of eye opening incidents. Signs of trouble began to show when it was discovered that former Chief Matsuda was suspended due to reports that he made hostile remarks about women, blacks, gays, and muslims. Oddly, news of that suspension did not initially come from City officials. It was the Daily Breeze that broke the story after being contacted via e-mail by persons that appeared to be officers within the department. Matsuda returned to his post after a personnel investigation, but the results of that investigation were never made public.
Shortly after Matsuda returned to work, the Daily Breeze printed another bombshell report. In that article, it was revealed that Lieutenant Hector Bermudez filed a lawsuit alleging that Matsuda obstructed an internal criminal investigation and retaliated against Bermudez. According to the lawsuit, Bermudez, as head of internal affairs, was leading an investigation into unlawful uses of police databases. The suit alleges that Bermudez discovered that a department employee was illegally utilizing a police database in furtherance of an off duty job providing security for the Los Angeles Lakers and other professional athletes.
Bermudez claimed that during the course of his investigation he was confronted by a former captain in the department who told him not to follow up on leads and interview potential witnesses. When Bermudez complained about the obstruction to his superior he received an unfavorable performance evaluation and was denied a possible promotion to Captain.
The outcome of that internal investigation initially led by Bermudez has yet to be made known to the public. A week after Bermudez filed his lawsuit former Chief Matsuda unexpectedly retired. City officials did not comment at the time on whether they played any role in Matsuda's exit.
The Police Department has also been plagued by several lawsuits involving police shootings and other matters. One of the most recent was filed by the 14 year old son of San Diego woman who was killed after a short car chase.
The City Attorney's office has also been embroiled in an number of controversial matters over the past few years. In one of his last acts, for example, former City Attorney John Fellows announced that anyone having a relationship with any of the attorney's in his office was effectively immune from prosecution. The pronouncement stemmed from the failure of his office to prosecute Mayor Furey for criminal violations of the City's campaign finance laws. Fellows retired from the City's attorney's office as the highest paid city employee in terms of Salary. His salary in 2016 was $290,318 with total compensation of $385,168.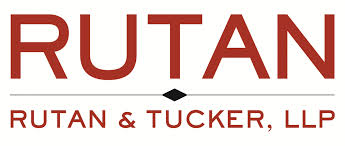 The City's self insurance fund, used to pay for outside legal services, has been depleted so much due to legal fees that it has required the Council to divert large sums from other sources to replenish the fund. The City, however, has provided scant information about how these outside firms are selected to represent the City and how much they are paid. The law firm of Rutan and Tucker, for example, has enjoyed a cozy relationship with the City for many years receiving untold millions in legal fees.
As one reference point, the City of Torrance paid Rutan and Tucker $410,000 to prohibit a 33 year old woman who suffered from cerebral palsy from obtaining a designated handicapped parking space in front of her home. The City eventually lost the case and the curb was painted blue. The embarrassing legal loss, however, appears to have had no impact on the City's relationship with Rutan and Tucker as the firm has been hired to represent the City on several other cases since that time.
Interestingly, former City Attorney John Fellows was named a partner at Rutan and Tucker shortly before beginning his employment with the City.
Given the above, the City could improve transparency and communication with the public by implementing the following measures:
Solicit competitive bids for outside legal services and allow public and Council to comment in open session on the merits of each firm seeking to represent the City;
Disclose to the public how much each outside firm it utilizes is paid in legal fees on an annual basis;
Provide a listing on their website of all active lawsuits in which the City is a party and their current status;
Publish on their website publicly available court documents pertaining to active lawsuits;
Notify the public immediately of all legal settlements;
In high profile matters, such as police shootings, inform the public of what measures were taken and notify the public of the results of any internal or independent investigations.